Welcome to Great Oaks class page!
In Great Oaks we are enthusiastic, sociable, creative and independent learners.
We are keen to share our knowledge, skills and talents, always helping each other when we can!
This is our class motto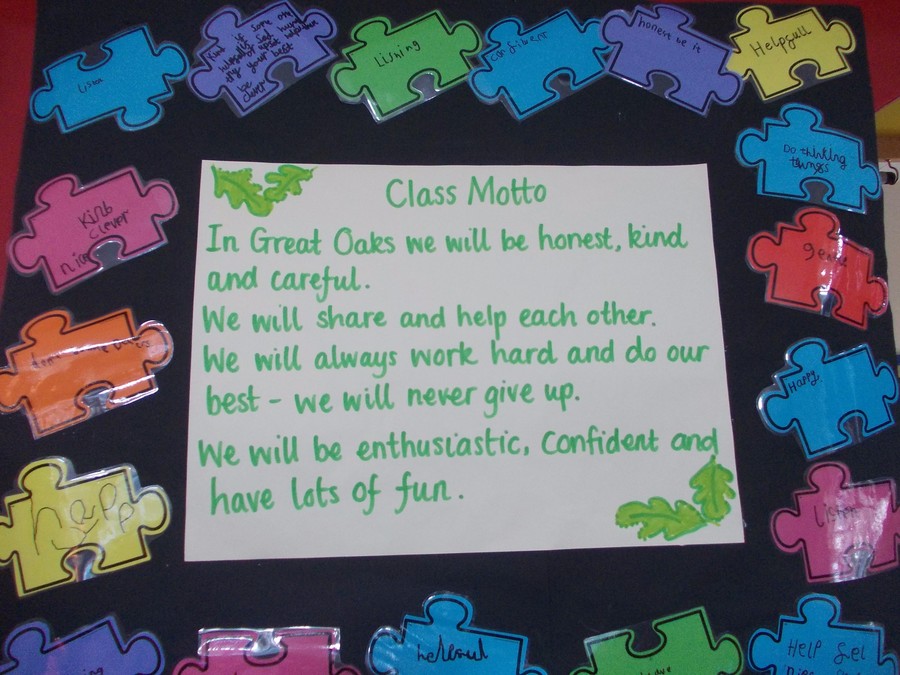 And here are our class members of the School Council
Our over arching school themes this year are People, Animals and Places
To link to the school theme of 'People' we have started finding out about Florence Nightingale. We are thinking what she did to change hospitals and how these changes improved nursing. We will also be learning about Mary Seacole and Edith Cavell
In Science we are thinking about 'Keeping Healthy'.
Here we are keeping fit and having fun during our dance lessons.
We are also having a wonderful time during our weekly Forest School sessions.
Nurses
Great Oaks ended their topic about Florence Nightingale, Mary Seacole and Edith Cavell with a balloon debate. the decided to keep Edith in the balloon because they thought she was so brave. As you can see the children enjoy being dramatic!
Music
We all really look forward to our weekly music and singing sessions with Ms Brown our music teacher.
Project Sport
We have been learning how to work as a team and to improve our ball skills.
Festive Fun!
We were really busy with our Festive Fun topic during the last few weeks before Christmas. We found out all about Mexican Christmas traditions through stories, crafts and baking. We also had fun singing carols, watching our school musicans perform and taking part in the 'Skip 2 B Fit' Christmas party.
For more information about our learning see the curriculum overview below.