Welcome to Saplings!
In Saplings we are thoughtful, enthusiastic, creative and independent learners. We listen carefully to feedback, trying to improve in everything we do!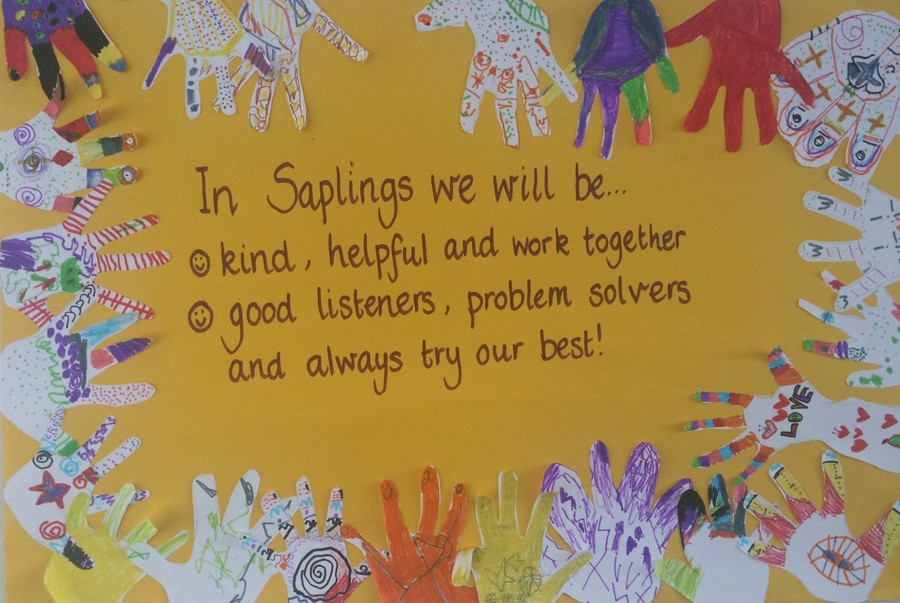 Our main aim is to provide a rich, stimulating curriculum that inspires all children.
We follow the National Curriculum which is delivered through a thematic approach, our overarching themes are People, Animals and Places.
This year we will focus on 'Famous Five', Guy Fawkes, 'Festive Fun', 'Fur, Feathers and Fins', 'One Picture', 'Local Wonders' and 'Under the Sea'.
This half term we have been settling in to our new routines. We have done some lovely oral retelling of the story of The Gigantic Turnip, and have written some Harvest riddles and Autumn poems based on Shirley Hughes' super poem, Mudlarks. In Science we are learning about our bodies and our senses and have done lots of investigation into how we use our senses to make sense of the world. In History we are learning about Malala Yousefzai and Rosa Parks and we have used drama to find out about their activism and how it has changed the world.