Welcome to Saplings!
In Saplings we are thoughtful, enthusiastic, creative and independent learners. We listen carefully to feedback, trying to improve in everything we do!
Summer Term 2020
Our Home Learning Topic is
Local Wonders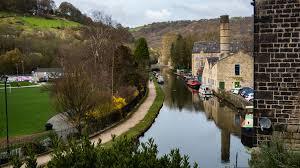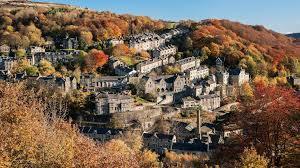 Classroom Dojo will be used as the main platform for home learning. Some resources may need to be uploaded to this class page and we will direct families if needed. Please ensure you login and check Class Dojo every day to access a wide range of cross curricular home learning activities.
English
Monday: Read the powerpoint of Bog Baby for Day 1. No peeking if you have the book at home! I have covered the picture of Bog Baby so we can work on description and character this week. Today I would like you to read the first few pages with an adult or listen to an adult reading it for you. Using the description can you complete the drawing of Bluebell Wood. You can use felt tips, crayon, pastels, paint, anything you have at home. If you can't print the Word document, draw the Wood from scratch. Make sure you include the detail that is in the text. I can't wait to see what you do!
Monday - Picture Frame Drawing Activity
Tuesday: Reread the book powerpoint but continue to read or listen to the description of the Bog Baby. Can you draw a Bog Baby by following the description in the book? Make sure you include everything in your picture.
What do you think a Bog Baby would take to Bluebell Woods if he or she was packing a suitcase. Can you make a list? Remember that a list is vertical, you don't need to write in sentences. You might want to number your list or use bullet points.
Tuesday - Bog Baby's Picture Frame
Our main aim is to provide a rich, stimulating curriculum that inspires all children.
We follow the National Curriculum which is delivered through a thematic approach, our overarching themes are People, Animals and Places.
This year we will focus on 'Famous Five', Guy Fawkes, 'Festive Fun', 'Fur, Feathers and Fins', 'One Picture', 'Local Wonders' and 'Under the Sea'.
This half term we will be continuing our broad theme of Fur, Feathers and Fins. We will be finding out about animal predators and prey and investigating their teeth and skulls to decide if they are carnivores, herbivores or omnivores.
We will also be working on a big art project inspired by the paintings of Franz Marc, involving, line, shape, form and colour.
We will continue our work on algorithms, learning to program and debug robot toys. This will all link to our text The Robot and the Bluebird, by David Lucas
For more information about our learning see our class letters and curriculum overviews.
2019/20
Feathers, Fins and Fur Learning Log