Welcome to Saplings!
In Saplings we are thoughtful, enthusiastic, creative and independent learners. We listen carefully to feedback, trying to improve in everything we do!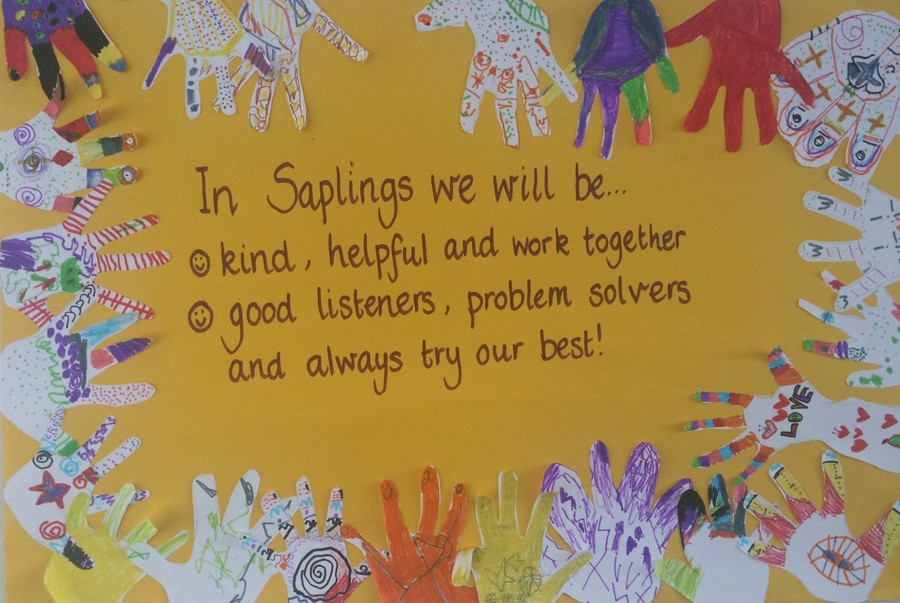 Our main aim is to provide a rich, stimulating curriculum that inspires all children.
We follow the National Curriculum which is delivered through a thematic approach, our overarching themes are People, Animals and Places.
This year we will focus on 'Famous Five', Guy Fawkes, 'Festive Fun', 'Fur, Feathers and Fins', 'One Picture', 'Local Wonders' and 'Under the Sea'.
This half term we will be continuing our broad theme of Fur, Feathers and Fins. We will be finding out about animal predators and prey and investigating their teeth and skulls to decide if they are carnivores, herbivores or omnivores.
We will also be working on a big art project inspired by the paintings of Franz Marc, involving, line, shape, form and colour.
We will continue our work on algorithms, learning to program and debug robot toys. This will all link to our text The Robot and the Bluebird, by David Lucas
For more information about our learning see our class letters and curriculum overviews.
2019/20
Feathers, Fins and Fur Learning Log